18
May
Fox Glacier, an incredible kingdom of ice!
Have you ever dreamt to explore a glacier?
With the Fox Glacier and Franz Joseph Glacier in New Zealand, your dream can become true. I drop you on?

Both of the glaciers are in the South island on the West Coast, and expeditions are organised almost every day. Currently, it is not possible to access the glacier by walk, only the terminal face, so if you want to walk on the ice, you would need to do the Heli Hike. To be honest, taking the helicopter and being dropped off on a glacier is very exiting!
What a nice view from the sky, even if the journey takes only a couple of minutes.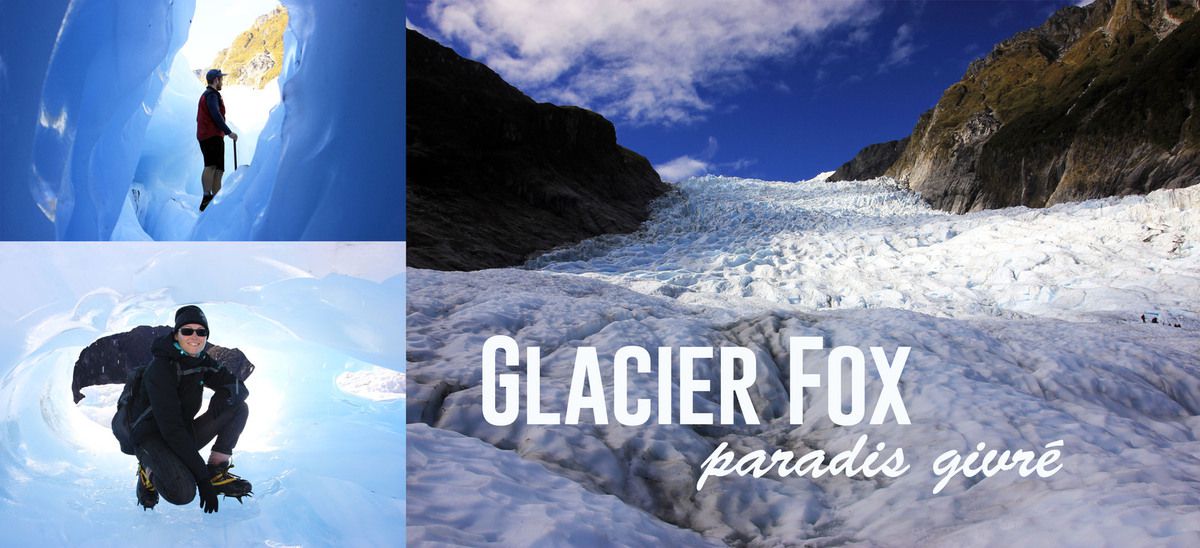 Take your coat, we are going on a glacier!
No matter what season we are, it's always a bit chilly on a glacier! So, bring a warm hat and gloves, warm upper body and warm trousers, sun glasses and sun protection also. And don't forget your camera, it's going to be an awesome day! Companies usually lend some gears if necessary, like warm jackets.They also provide us some good shoes.
Time for boarding now! Take a seat on the helicopter and enjoy the view!
On the glacier, we will put some crampons to avoid slipping, then we will go for an amazing walk on the ice for about two hours. Follow your guide and enjoy the Nature show!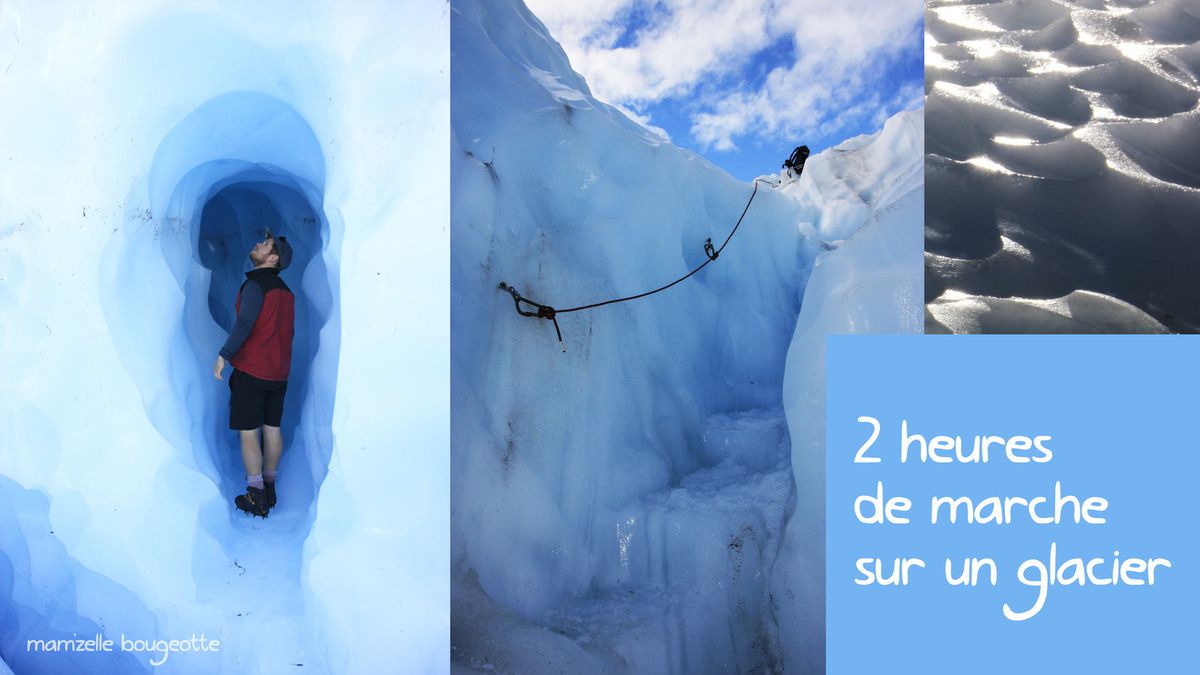 Ice caves and amazing colors and formations.
The walk is breathtaking! We explore the glacier, enjoying the blue color of the ice, the caves and other formations. The two hours are like tow seconds. Everyone is like a child with stars in the eyes. Amazing, beautiful, awesome, sweet as! No matters which words you use, this is an epic tour! My best souvenir of this country.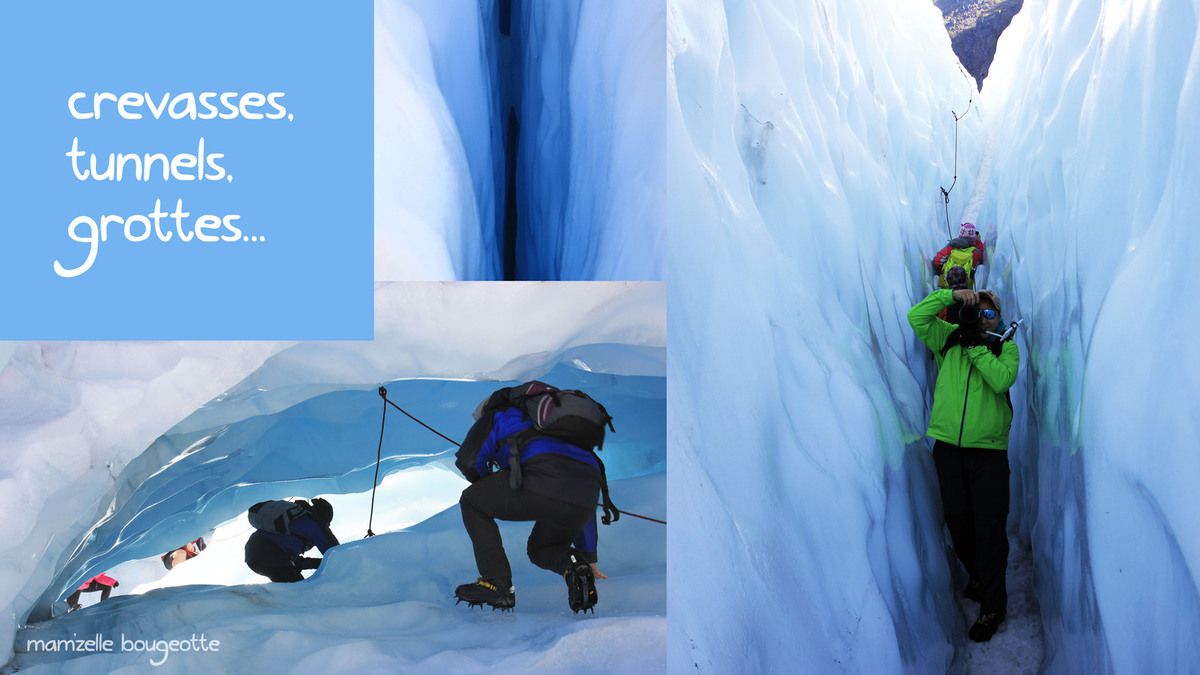 Don't miss up this exiting walk on the glacier!

How you go there?
Only one road on the West Coast drive you to the glaciers, from Queenstow or the North. Bus companies stop at the two villages ; Franz Joseph and Fox Glacier. And, as usual in New Zealand, you will find some nice backpackers to stay around.

How you organise?
Book your tour in advance and plan to stay several days. You don't want to miss your exploration because of a bad weather.

What else around the glaciers?
You can enjoy some good walks, like the Matheyson lake or the walk going to Franz Joseph Glacier (point of view). By the way, don't miss the blue mushrooms, yeah I said blue! A curiosity to see in the forest...

What budget?
Well, this is the bad news...around 400$ for the heli hike. Well, quite the same price for a skyjump... choice is yours! Keep an eye on "bookme", they often offer some good promotions.

With who?
Foxguides or Franzjosephglacier.

Enjoy your walk folks!